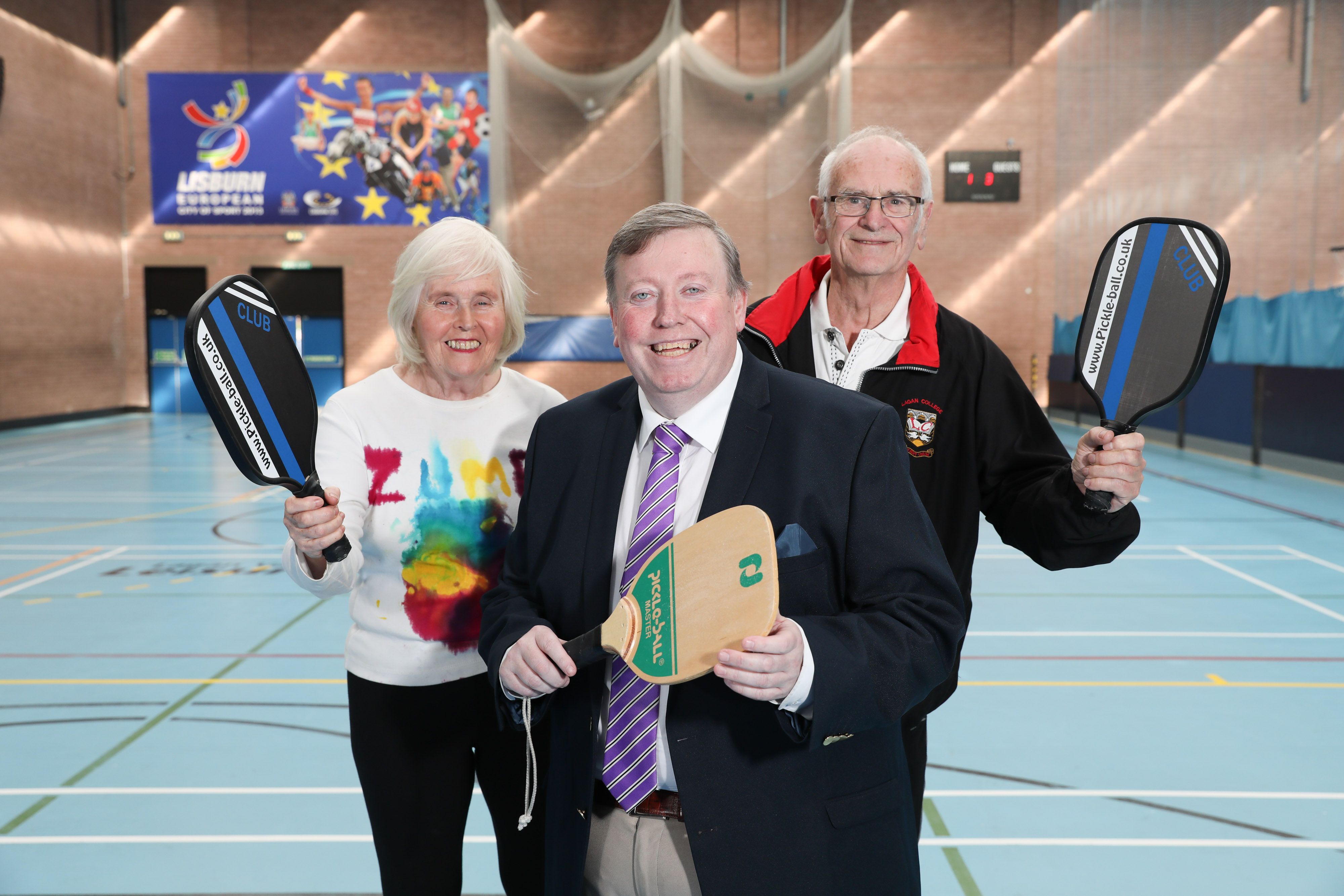 Celebrating Positive Ageing Month - October 2018
September 24, 2018
Older people across Lisburn & Castlereagh are being encouraged to get active and try a new leisure activity as part of Positive Ageing Month which will take place throughout the month of October
As part of the Council's campaign, people over the age of 60 years can enjoy a fantastic choice of activities, including golf lessons, bowling, road cycling, pilates, and racquet sports to name but a few. There are also two free 'Positive Ageing' events as well as a 'How to Stay Young' event which include activities and information stands for an informative and social morning of fun.
A range of activities will be available at Lagan Valley LeisurePlex, Dundonald International Ice Bowl, Lough Moss Leisure Centre, Kilmakee Activity Centre, Glenmore Activity Centre, Grove Activity Centre, Castlereagh Hills Golf Course and Aberdelghy Golf Course.
Launching the scheme, Chairman of the Council's Leisure & Community Development Committee, Alderman Paul Porter said, "By 2052, 2 billion people, over 20% of the world's population, will be over 60 years. This statistic shows age is just a number as more and more older people continue to enjoy the same level of activity, interests and fun that they enjoyed in their youth.
"The Council is delighted to support Positive Ageing Month by offering a programme of activities, specifically aimed at meeting the needs of people over the age of 60 years. Activities are available across eight Council leisure facilities over specific days in the month so there is a choice of different venues, activities and dates to suit all interests and locations. Family members and friends are also welcome to join in and with plenty of encouragement from our staff, there has never been a better reason to come along and try a new activity."

Download a full copy of the timetable for Positive Ageing Month