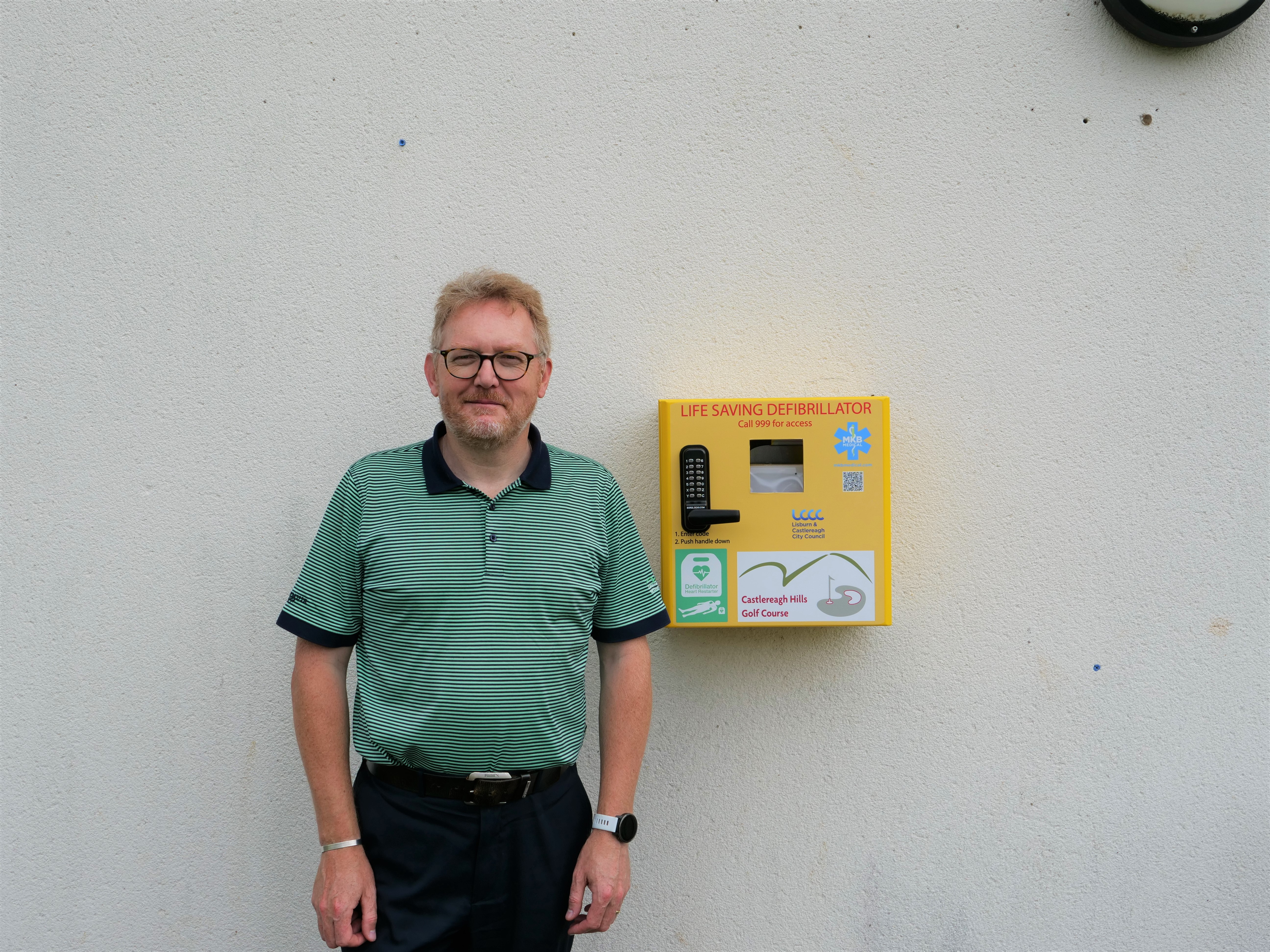 Life Saving Defibrillators Installed at Castlereagh Hills Golf Course and Aberdelghy Golf Course
August 16, 2023
We are delighted to announce that two new defibrillators have recently been installed in the Lisburn Castlereagh area.
One can be found at the front of the building of Castlereagh Hills Golf Course and the other at Aberdelghy Golf Course.
In the event of an emergency where a person has collapsed and is unresponsive or not breathing, one person should go to the defibrillator cabinet and ring the Ambulance Service on 999.
The Ambulance Service will provide the code to open the cabinet.
The defibrillator kit is both simple and safe to use. It instructs the user on every step of its use.
Secretary Manager of Castlereagh Hills and Aberdelghy Golf Courses, Roy Skillen commented, "As much as we hope both this defibrillator and the new one installed at Aberdelghy Golf Course never have to be used, we recognise they are invaluable in helping to save the lives of those who suffer a heart attack. It is vital that our golf clubs are equipped with the training and equipment to respond quickly to an emergency and are pleased with the extra level of protection we can now provide for our golfers and those in the nearby area."
For more information on public access defibrillator locations in Lisburn & Castlereagh, click here.