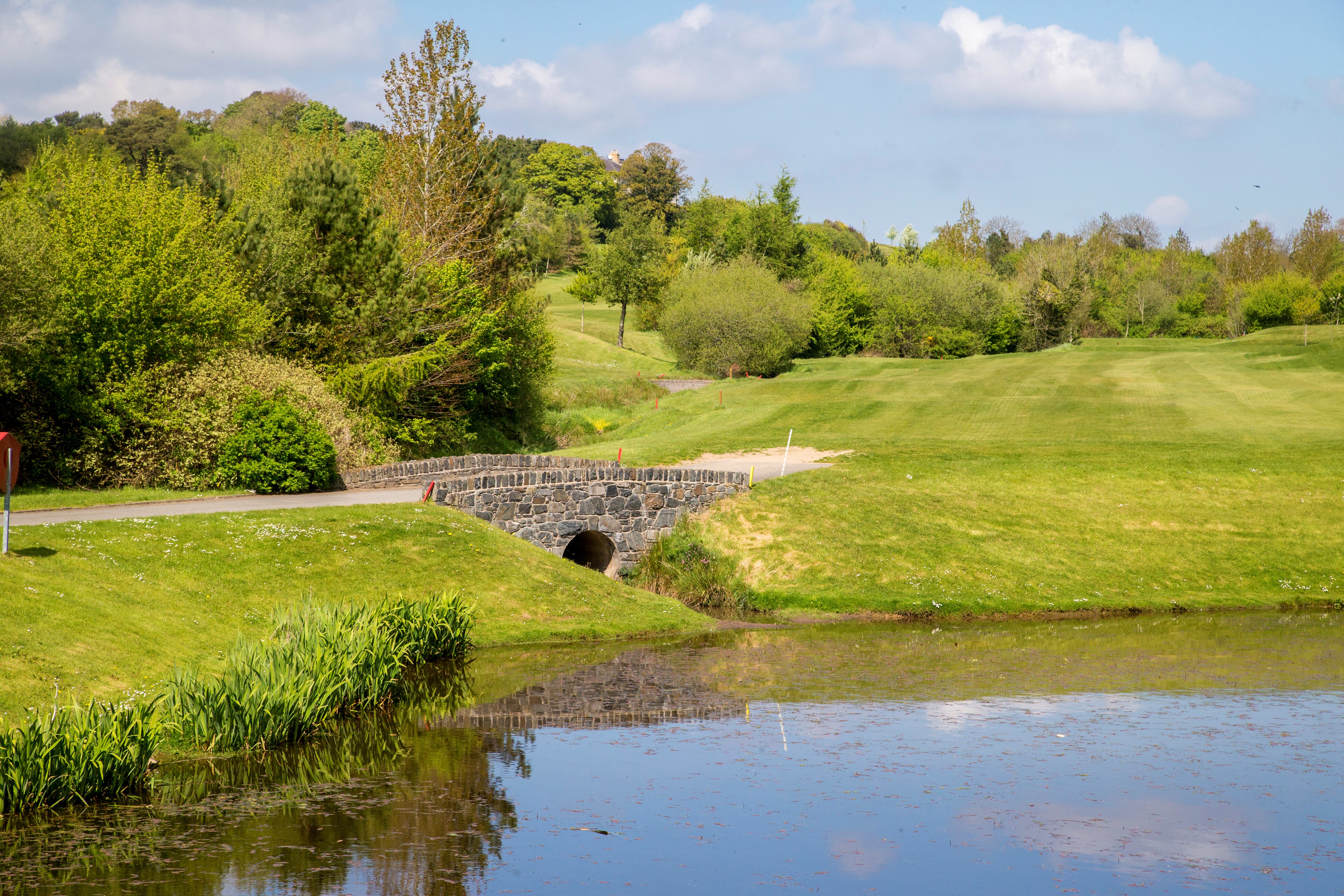 Statement from the GUI and ILGU
October 16, 2020

Please find below, guidance which applies to golf club activities in clubs situated in Northern Ireland under the NI Executives COVID Plan, which takes effect from 16 October at 6 pm.

We encourage golfers to arrive no earlier than 15 minutes before their pre-booked tee time, to play their game and depart the facility as soon as possible afterwards. Clubs are reminded that no social gatherings can take place at the club.
It is essential that all club officials and members familiarise themselves with this guidance, and play their part in ensuring our sport remains open and accessible at this uncertain time.
Following the NI Executives announcement in relation to increased restrictions due to COVID-19, golf clubs and golfers must continue to adhere to the following:

• Clubs may continue activities which are qualifying for handicapping purposes
• No social gatherings at the facility.
• Members, their guests, visitors and staff with colds or any symptoms of COVID-19 must stay away from the golf course/clubhouse.
• Physical distancing rules are observed by all members and their guests at all times in the car park, clubhouse and on the course.
• Tee times are booked in advance online or over the telephone.
• Daily timesheets are restricted to a minimum of 8, 9 or 10 minute intervals. Clubs may only choose one interval for each day. If clubs choose 8+ minute intervals, play is restricted to 2 golfers per start time. If clubs choose 9+ minutes, up to 3 golfers may play per start time. If clubs choose 10+ minutes, up to 4 golfers may play per start time.
• Those aged 70 years and over and the medically vulnerable should exercise judgement regarding the extent to which they engage with others and in activities outside home. Specific Government guidance will be provided.
• Clubhouse access should be confined to use of toilet facilities (provided they can be kept clean) and initial retrieval of golf equipment from lockers.
• Players are instructed not to touch the flag or flagstick.
• Rakes are removed from the course. Players are requested to smooth bunkers using their feet or a club.
• Hire Trolleys (electric and pull trolleys) must be sanitised prior to each use.
• The use of golf buggies is discouraged. Where a golf buggy must be used, it should be used by one person only (except where an individual has a disability/additional needs), and it cannot be exchanged between people during the round. Members of the same household may share a buggy and buggies must be sanitized thoroughly after each use.​​
• Caddies are not permitted (exception: where the group of golfers and the caddies are from the same household or an individual has a disability/additional needs).

Further guidance will be issued to clubs online as and when NI Executive government change these restrictions.

We await further guidance from the N Ireland Executive on the following matters:

Gatherings of no more than 15 people – Inside including that for Committee Meetings & Outdoor in relation to non-contact training

We will update clubs with this information as soon as it is available.