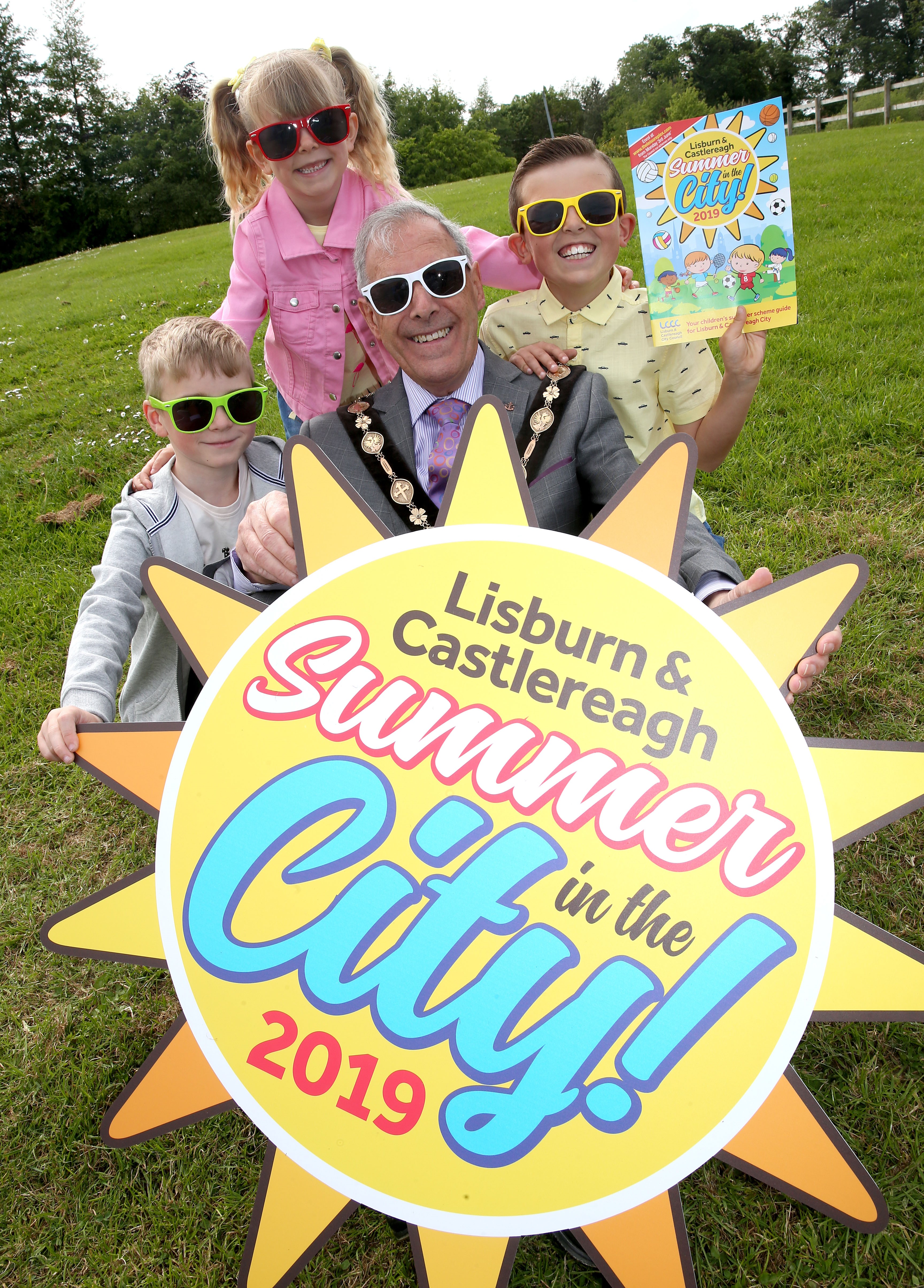 Summer in the City 2019
May 23, 2019
SUMMER IN THE CITY GUIDE LAUNCHED ACROSS LISBURN & CASTLEREAGH
Lisburn & Castlereagh City Council is excited to launch the ever popular Summer in the City Guide, which enables residents throughout the City to explore the fun and energetic summer activity schemes and sports courses on offer throughout July and August!
The Guide is a must have for all parents who are looking to plan a summer of fun for their little ones. Filled with an excellent variety of summer activity schemes and sports courses, you will be spoilt for choice. Swimming, tennis, gymnastics, hockey, martial arts and soccer are just a few of the exciting activities taking place in the local area.
Children aged 5 and over can enrol on the Council's summer scheme programme with a fun blend of coached activities, games, arts and crafts, dance, bouncy castle and much more. There are also sports specific schemes and courses such as golf, ice skating, water skiing and basketball to help encourage children to try a new sport.
Launching the summer programme, The Mayor of Lisburn & Castlereagh City Council, Councillor Uel Mackin said, "Our Summer in the City Guide provides the perfect platform to encourage children across the City to get active this summer.
"With childhood obesity an ongoing issue and in a world where children are, 'growing up digital', we as a Council will continue to provide opportunities where children can get active, try a new activity or sport and perhaps make a few new friends along the way!
"The Guide contains a wide selection of sports courses, summer schemes and camps, available at facilities and venues across the Lisburn & Castlereagh area. It's the ideal resource for busy parents who need to plan well ahead and ensure their children are well entertained and active throughout the summer months."
The enrolment date for Council Summer Schemes, Rural Schemes and Summer Swim Camp commences from Monday 3rd June. Enrolment can be completed online at www.theleisureplex.com
To download a copy of the 'Summer in the City' guide, please visit www.theleisureplex.com