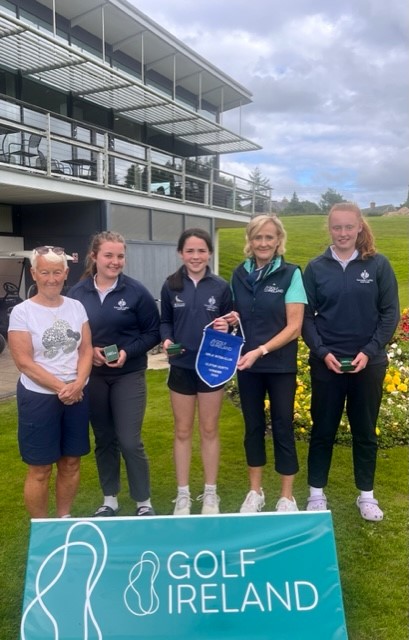 Ulster Girls Inter-Club Championship 2023
July 28, 2023
Castlereagh Hills Golf Course played host to the 2023 Golf Ireland Ulster Under 19 Girls Inter-Club Tournament on Thursday 27 July 2023. The team competition was a qualifying event to represent Ulster in the prestigious All-Ireland Underage Inter-Club Finals.
A total of 22 teams participated in the competition with Galgorm Castle and Clandeboye going forward to the All-Ireland Final.
Councillor Thomas Beckett, Communities & Wellbeing Chairman at Lisburn & Castlereagh City Council Committee commented, "Congratulations to all the teams that took part in this year's competition hosted here at Castlereagh Hills Golf Course. This is the third year in a row we have had the honour of being the host club.
I would like to extend my recognition to each of the clubs on the dedication shown to their junior members, which is evident through the commitment shown by offering the young golfers the opportunity to take part in today's event.
I wish both teams every success as they go on to the upcoming All-Ireland finals".
For more information on Castlereagh Hills Golf Course, please telephone 028 9044 8477.